Hyseni: The crisis in the north showed that the world is tired of Kosovo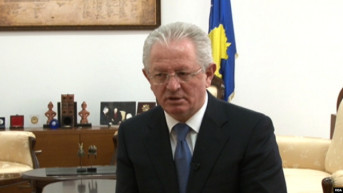 Source: Reporteri
The former chief negotiator in the dialogue with Serbia, Skender Hyseni, pointed out that Prime Minister Albin Kurti and President Vjosa Osmani did not care about Kosovo, and that all crises had arisen during their mandate.
Hyseni stated on Facebook that the latest crisis in the north had shown that the world was tired of Kosovo.
"When will the poor people understand who Albin Kurti and Vjosa Osmani are? All the crises in the north of Kosovo occurred during their mandate. The last crisis proved that the world is tired of us," Hyseni said.
He added that Kurti and Osmani continued to surprise Kosovo's partners without hesitation.
"They don't care about the state. They have a problem of power and will lead Kosovo to disintegration, while intellectuals and academics are silent and bury their heads in the sand like ostriches," Hyseni emphasized.