Starovic: Kurti showed arrogance, the CSM is defined by the Brussels Agreement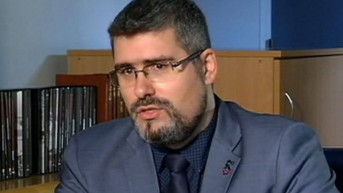 Source: Facebook
State Secretary in the Ministry of Defense, Nemanja Starovic, responded to an earlier tweet by Kosovo Prime Minister Albin Kurti, writing that by trying to be witty, Kurti corroborated arrogance.
"When you try to be witty, but only corroborate your own arrogance. The CSM is defined by the 2013 Brussels Agreement, which Kosovo signed and ratified. By offering to establish it as an act of generosity, Kurti is both making a mockery of the dialogue and insulting the Serbs. Previous agreements clearly stipulate who will draft the CSM Statute and it's definitely not Kurti, but local Serbs themselves," Starovic reminded in a post on Twitter.
Kurti previously announced that Serbian President, Aleksandar Vucic, had declined his "generous" offer to create a model of the Community of Serb-majority Municipalities.