Vucic at the Serbian Progressive Party leadership meeting: I am ready to go to the elections; I will not give in to blackmail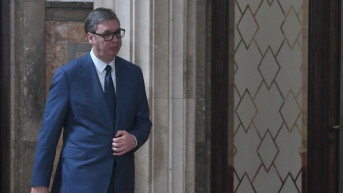 Source: Instagram
It is better to go to the opposition than to let the party and private interests run the country. I am ready to go to the elections as a candidate for prime minister, but I will not give in to blackmail - not by the West, not by the Socialist Party of Serbia, not by fake rightists. As "Novosti" has learned, this was announced at today's Serbian Progressive Party meeting by the leader of the party and the President of Serbia, Aleksandar Vucic.
The hint of a complete change in the current political panorama in the country arose during the summing up of the recent session of the National Assembly dedicated to Kosovo and Metohija. The head of state and the leader of the strongest political option in Serbia said that the Serbian Progressive Party had been alone in defending state interests and that it had had the people by its side.
"I am very disappointed with the behavior of the socialists, who somewhere in between; wanted to please everyone," Serbian progressive Party sources told "Novosti" the words of their leader.
Vucc also said that "he is fed up with corrupt people who want to get rich at the expense of the party, often referring to him in their shady affairs, and whenever they should have fought for the country and the people, they were the first to turn their backs."
This message was accompanied by frenetic applause, and Vucic ended his presentation with the words: "Serbia will win."