Bozinovic and Antonijevic: The US and the EU will force Kurti to postpone the elections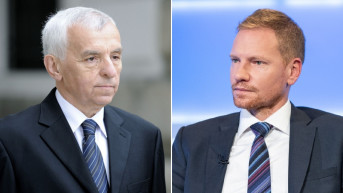 Source: Kosovo Online
The US will succeed in forcing Kosovo Prime Minister Albin Kurti to give up the local elections in the north of Kosovo, which are scheduled for December 18, and in this "persuasion" they will have great support from the EU, according to former diplomat Milovan Bozinovic and lawyer Milan Antonijevic.
As Bozinovic states, "Kurti doesn't really have the freedom to act without asking anyone", and before the announced arrival of the US Special Envoy Gabriel Escobar and the Counselor of the US Department of State Derek Chollet in Pristina, he says that the elections will almost certainly be postponed.
"For this reason, he can't be mean to the Americans because he did it a year and a half ago, and it went badly. I believe that the elections will be postponed for two reasons. First, the powerful party wants it, and second, everyone sees it as an act of violence that can complicate the situation. When it comes to the incidents of the previous two days, these are all pressures from the Pristina authorities, and it is no coincidence that everything happened during the summit in Tirana, although it is unlikely that Kurti would have decided to do so without someone's prompting. However, I honestly believe that his show has come to an end, and organizing elections in these conditions is a big risk that would benefit no one. I think those who advise him and keep him where he is can see that, as well," Bozinovic noted.
Lawyer Milan Antonijevic states that it is mainly about the joint pressure of the US and the EU on Albin Kurti and the official Pristina.
"To begin with, I think it is the joint pressure of Europe and all partners who want peace. I would not entirely give credit to the US for everything positive in Kosovo. I will remind you that Borrell repeatedly put direct pressure on Kurti, and also Lajcak, who was in Belgrade and Pristina a few days ago. It is a clear message that the holding of local elections at this moment is leading to violence and that they should be postponed for a longer period, which would contribute to peace significantly," Antonijevic believes.
When it comes to the recent incidents in the north of Kosovo, Antonijevic thinks that "it is obvious that some parts of the Pristina authorities are trying to provoke Serbia."
"President Vucic's decision to go to Tirana was not expected in Pristina. They wished that Serbia did not have a constructive attitude, and then at the last moment, they tried to provoke Serbia with these incidents. Such police intrusions raise tensions and do not suit anyone who advocates for peace and the normalization of relations between Belgrade and Pristina," Antonijevic concluded.