Court in Pristina: Elezovic, Milovic, and Kostic were remanded in custody for up to 30 days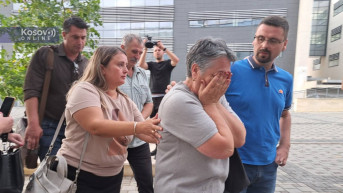 Source: Kosovo Online
The Basic Court in Pristina ordered the three Serbs who were arrested yesterday to be detained for up to 30 days.
Ilija Elezovic, Dragan Milovic, and Zoran Kostic were heard today in the Basic Court in Pristina.
Elezovic was arrested yesterday in Kosovska Mitrovica, Dragan Milovic in Zvecan, and Zoran Kostic in Priluzje, and according to their lawyers, they are charged with alleged war crimes.
The family members of the arrested left the court building visibly upset, not wanting to comment on the detention decision.