Office for Kosovo and Metohija: Verbal violence and physical attacks on Serbs characteristic of Kurti's occupation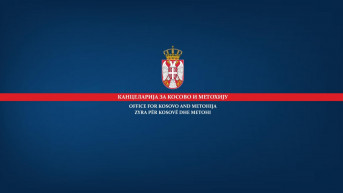 Source: Kancelarija za KiM
The Office for Kosovo and Metohija confirmed that members of the special squad of the Kosovo Police today beat up three Serbs from the village of Gornje Varage in the municipality of Zubin Potok, and stated that this continued the spiral of violence in which Pristina had been trying to prevent even the thought of a normal life in any way of the Serbian people in the north of Kosovo in recent days.
"Serbs with the initials M.R., M.S. and M.J. went to their old forest house to cut wood for firewood this morning, when they were stopped by FIT members on their return, beaten, kicked and hit on the body, with vulgar curses and insults on the national level. Kurti's special forces, according to the testimony of the injured, told the Serbs that they had nothing to look for in the north of Kosovo and Metohija," the Office for Kosovo and Metohija said in a statement.
The injured, it is added, sought medical help themselves after the incident, and the severity of the injuries will be determined.
"Verbal violence, arbitrary home invasions and physical attacks on Serbs are a daily feature of Kurti's occupation of the north of Kosovo and Metohija, which is why Belgrade insists on the withdrawal of the perpetrators of terror from the municipalities north of the Ibar and
the deployment of KFOR units," the announcement states.
The Office for Kosovo and Metohija states that the oppression of an entire people is the official policy of Pristina.
"I guess it's clear to everyone now, and the international community is obliged to stop tolerating such practices in the name of peace, humanity and civilizational values. One thing is certain, the freedom of our people can be temporarily suspended by violence, but no one can take it away" the Office for Kosovo and Metohija concluded.