Zeri: Albanian candidates in the north of Kosovo are ready for elections on December 18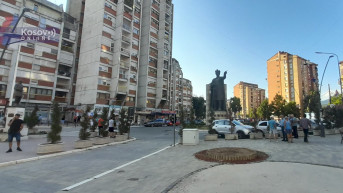 Source: Kosovo Online
There are two weeks left until the extraordinary elections in four municipalities in the north of Kosovo, and the candidates of the Albanian parties in North Mitrovica, Leposavic, Zubin Potok and Zvecan have prepared for the campaign, Zeri newspaper reports.
The Self-Determination Movement candidate for the mayor of North Mitrovica, Erden Atic, expects to win the elections and hopes for votes from the Serbian community, even though the majority of Serbs have announced that they will not participate in these elections.
"As you know, the official campaign will start in a few days. I am a candidate for Self-Determination Movement, so we expect a victory and an increase in the percentage of votes," Atic said, as reported by Zeri.
A resident of the Caber village in the Zubin Potok municipality, Izmir Zeciri, is a Democratic Party of Kosovo (DPK) candidate for mayor of this municipality.
"An institutional gap has been created in the Zubin Potok municipality. We will try to create security for all citizens, to restore institutionalization in the entire Zubin Potok municipality," Zeciri told RTK.
Betim Osmani from the Civic Initiative "Mitrovica" says that his focus is on improving the lives of citizens without distinction.
"We have our own program that deals with our city, not big politics, but the problem of the citizens. I believe that the Serbian community has seen that, not only the Albanian community but also other communities. I believe we will present ourselves as the best in these elections," Osmani said for Zeri.
It is stated that other candidates had been certified by Self-Determination - Lulzim Hetemi in Leposavic, Flatron Hasani in Zubin Potok, and Fetah Peci in Zvecan.
Zeri also writes that Aleksander Jablanovic is a candidate for the Leposavic municipality president. The Civic Initiative "Serbian Survival", with the candidate Aleksandar Arsenijevic, gave up and would not participate in the elections on December 18.
Four mayors of Serbian municipalities in the north of Kosovo resigned from their positions on November 6, following the Serb List's decision to leave Kosovo's institutions.