Janevski: The Balkans is the last undiscovered destination in Europe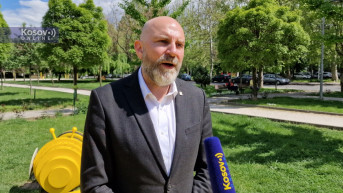 Source: Kosovo Online
The Balkans was the last undiscovered destination in Europe, and the Open Balkan initiative was an example of how it should be done when it came to the economy, Ljupco Janevski, director of the North Macedonia Tourism Promotion and Support Agency, told Kosovo Online.
"Within the 'Open Balkan' we have 12 million domestic tourists, three destinations, and the possibility for more than 30 million overnight stays by domestic tourists. We have a destination for all four seasons because we have the sea, mountains, and active forms of tourism, ethno-gastro concept, and open borders. Competitiveness in the destination and competitiveness with other destinations. This is a great opportunity, but also a great challenge," Janevski said.
He points out that the Open Balkan enabled "green corridors" and easier travel, and in particular, the coronavirus pandemic helped us understand its power, in the economy in general, and especially in tourism, an area that affects more than 20 economic branches.
"The benefits are great, a greater transfer of tourists, more trips, opportunities, investments, workforce... Open Balkan should not stop there, but it is necessary to show that it is the future of the Balkans in general," Janevski is convinced.
He adds that it is a project that should erase borders, which tourism itself does not know, but are important destinations that tourists should visit continuously.
"This means that the entire Balkans is one destination, and we should enable tourists from far eastern countries to visit our countries. I hope that next year we will have more than half a million Chinese tourists and it is important that they visit these countries, that we have as many joint products as possible, and that we record only positive results," Janevski says with optimism.
He proudly states that in 2021, North Macedonia was fifth in the world in terms of growth in the number of foreign tourists, and last year it was in the top 10.
He adds that there is a noticeable increase in traffic if you compare the years 2019 and 2022 in both Serbia and Albania, expressing the hope that Montenegro, Bosnia and Herzegovina. and Kosovo will soon join the initiative, for an even greater impact in tourism.
"I hope that we will soon enter the five major destinations where tourists like to come, and I also hope that in 2025 we will reach the 'peak', i.e. we will surpass the best year in the tourism sector in the Balkans, 1988. At that time, Macedonia had more than 3.8 million tourists," Janevski said.
He also indicates that the Open Balkan is an economic alliance, and for additional growth and income from tourism, better connectivity is necessary.
That is why the introduction of the Belgrade - Ohrid flight, from June 4 this year, is particularly noteworthy.
"If from June 4 every tourist can arrive in 45 minutes, four times a week, to visit Lake Ohrid or to drink coffee in the center, why don't we have direct lines to Banja Luka, Sarajevo? We can no longer talk about tourism and in the same time travel for six or eight hours. With direct airlines, cheaper tickets, good infrastructure, and connectivity, we will have more investments, understanding, more friendship, and more tourists," Janevski says.
A good example, he says, are the announced joint TAGs, between Serbia and North Macedonia, which should come into existence by the beginning of the summer season, and he also hopes for another 'green line' for bus transport, so that passengers do not have to wait long on borders.
When asked if more joint performances were expected, such as the recent one at the fair in Verona, Janevski answers in the affirmative and says that the countries of the Open Balkan, perhaps as early as 2024, will be together at one stand, in Berlin or London, in order to present all their potential.
"That would be an even greater opportunity, greater opportunities would be provided, and that is the direction in which we should go. Tourism diplomacy has managed to do a lot so far, and it should not stop there. We need to bring destinations closer, and I think that in the next five to 10 years, the tourism industry will be a key economic branch, which returns to the big door and amortizes the economic crisis with growth," Janevski said.
The Open Balkan, he says, is not a threat, but only a possibility and he says that he is convinced that both Montenegro and Bosnia and Herzegovina know this, recalling that the first memorandum on cooperation between Serbia, Albania, and North Macedonia was signed in Ohrid in 2022 in the field of tourism.
When asked what the cooperation in tourism with Kosovo was like, he says - it is dynamic, because the whole Balkans are complementary, i.e. it has everything the tourism industry needs, noting that it is important to develop eco and rural tourism, the gastronomic concept, and active forms of tourism.
"That the world can discover the Balkans because the Balkans is the last undiscovered destination in Europe. We can do a lot together, and this is just the first step. Wine routes, joint promotions, more tour operators, networking, and exchange of experience, we need to strengthen that and move towards new victories together. And the tourism industry will show that very soon," Janevski concluded.