The First Secretary of the Croatian Embassy in Belgrade declared persona non grata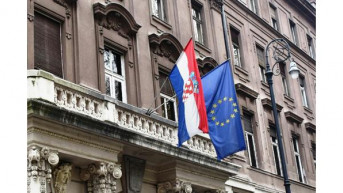 Source: Ministarstvo spoljnih poslova Hrvatske
The Ministry of Foreign Affairs of Serbia has declared the First Secretary at the Embassy of Croatia in Belgrade, Hrvoje Snajder, persona non grata. On this occasion, a diplomatic note was handed to the Croatian Ambassador Hidajet Biscevic, Kurir reports.
Snajder has been declared persona non grata in accordance with Article 9 of the Vienna Convention, which regulates diplomatic and consular relations.
According to the report, during his professional engagement in Serbia, Snajder grossly violated diplomatic norms and breached the Vienna Convention.
The Ministry of Foreign Affairs of Serbia regrets the conduct of the mentioned diplomat during the past period and states that his behavior does not contribute to the improvement of bilateral relations between Serbia and Croatia, good neighborly cooperation, and the overall promotion of peace and stability in the region.
The Ministry expresses the expectation that Serbia and Croatia will work together to build mutual trust, aiming for a common European future.